Cultural Worlds of the Jesuits in Colonial Latin America
Cultural Worlds of the Jesuits in Colonial Latin America
Author: Linda Newson
ISBN: 9781908857750 Year: 2020 Pages: 310 DOI: 10.14296/520.978190885775
Publisher: University of London Press


2017 marked the 250-year anniversary of the expulsion of the Jesuits from Spanish territories. The Jesuits made major contributions to the cultural and intellectual life of Latin America. When they were expelled in 1767 the Jesuits were administering over 250,000 Indians in over 200 missions. The Jesuits pioneered interest in indigenous languages and cultures, compiling dictionaries and writing some of the earliest ethnographies of the region. They also explored the region's natural history and made significant contributions to the development of science and medicine. On their estates and in the missions they introduced new plants, livestock, and agricultural techniques, such as irrigation. In addition, they left a lasting legacy on the region's architecture, art, and music. The volume demonstrates the diversity of Jesuit contributions to Latin American culture. Published works often focus on one theme or region that is approached from a particular disciplinary perspective. This volume is therefore unusual in considering not only the range of Jesuit activities but also the diversity of perspectives from which they may be approached. It includes papers from scholars of history, linguistics, religion, art, architecture, cartography, music, medicine and science.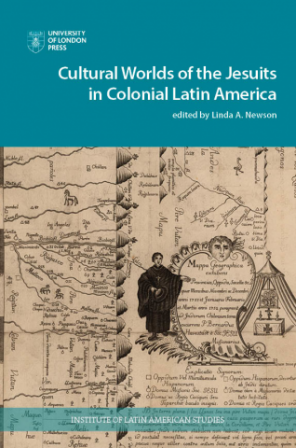 Contents

Introduction Linda A. Newson I Jesuit art, architecture and material culture 1. The Jesuits and Chinese style in the arts of colonial Brazil (1719–79) Gauvin Alexander Bailey 2. Two 'ways of proceeding': damage limitation in the mission to the Chiquitos Kate Ford 3. The materiality of cultural encounters in the Treinta Pueblos de las Misiones Clarissa Sanfelice Rahmeier II Jesuit mission life 4. A patriarchal society in the Río de la Plata: adultery and the double standard at mission Jesús de Tavarangue, 1782 Barbara Ganson 5. Music in the Jesuit missions of the Upper Marañón Leonardo J. Waisman 6. Beyond linguistic description: territorialisation. Guaraní language in the missions of Paraguay (17th–19th centuries) Capucine Boidin III Jesuit approaches to evangelisation 7. Administration and native perceptions of baptism at the Jesuit peripheries of Spanish America (17th–18th centuries) Oriol Ambrogio 8. "con intençión de haçerlos Christianos y con voluntad de instruirlos". Spiritual education among American Indians in Anello Oliva's Historia del Reino y Provincias del Perú Virginia Ghelarducci 9. Jesuits, pirates and Indians: the transatlantic resonances of a Tupi Christian doctrine Vivien Kogut Lessa de Sá and Caroline Egan IV Jesuit agriculture, medicine and science 10. Jesuits and mules in colonial Latin America: innovators or managers? William G. Clarence-Smith 11. Jesuit recipes, Jesuit receipts: the Society of Jesus and the introduction of exotic Materia Medica into Europe Samir Boumediene 12. The Jesuits and the exact sciences in Argentina Eduardo L. Ortiz



Cont'd.

LINK:
https://www.press.uchicago.edu/ucp/books/book/distributed/C/bo52584736.html