Latin America new covid-19 epicenter; labs vow to help but hold on to vaccine patents

Source: MercoPress


The total number of deaths due to covid-19 in Latin American countries has crossed for the first time the psychological barrier of one million people, it was reported Friday.

These numbers are in sharp contrast with the clear improvements being achieved both in North America and Europe, which has drawn experts to consider Latin America as the new epicentre of the pandemic.

Of the 31.5 million people infected since the end of February 2020 3.5 million are still fighting the virus today

Brazil is the most affected country in the region with 15,894,094 cases and 444,094 deaths. Argentina (3,447,044 infections and 72,699 deaths) and Mexico (2,232,510 and 51,076) make up the region's top three and together with Colombia and Peru they account for 90% of all the deaths in the region.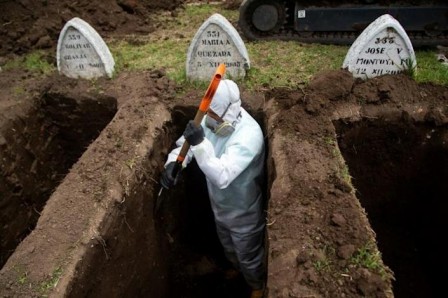 Cont'd.

LINK:
https://en.mercopress.com/2021/05/22/latin-america-new-covid-19-epicenter-labs-vow-to-help-but-hold-on-to-vaccine-patents