Latin America's female scientists pack a big punch despite glass ceiling
Source: Reuters
BUENOS AIRES, May 14 (Reuters) - Latin America's female scientists and researchers are packing a big punch despite a hard-to-break glass ceiling for top roles in academia and business, reflecting how women are on the march in a region often seen as a bastion of macho male culture.
A report by UNESCO and UN Women shows they account for 45% of female researchers in Latin America and the Caribbean, compared with around 29% globally, the highest anywhere in the world, although there are still gaps in some specialties.
"Women are advancing in careers that were previously very masculine or totally male-dominated," Gloria Bonder, director of the UNESCO Regional Chair for Women, Science and Technology in Latin America, told Reuters by telephone.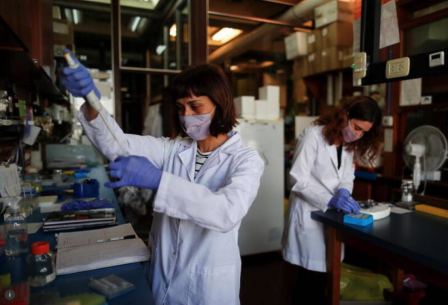 Cont'd.
LINK:
https://news.trust.org/item/20210514095234-7ls3r