How Elizabeth Holmes sidelined the real scientists at Theranos

Source: The Verge


Former Theranos lab director Adam Rosendorff was the second employee who testified in Elizabeth Holmes' trial who kept his work emails. Forwarding work emails to a personal account can violate a non-disclosure agreement, which Rosendorff signed when he joined the company. But, like Surekha Gangakhedkar before him, he was worried he'd be blamed for the company's problems.

He was right to worry: he's one of the people Elizabeth Holmes' defense is trying to blame.

In opening arguments of US v Elizabeth Holmes, the defense agreed there were problems in Theranos' lab. But Lance Wade, Holmes' attorney, said that problems in the clinical lab were ultimately the responsibility of the lab director. And besides, that lab director reported to Holmes' co-defendant, Sunny Balwani, who is being tried separately. They face 10 counts of wire fraud and two counts of conspiracy to commit wire fraud.

Today's testimony was about bad Theranos tests. A lot of new emails were introduced, showing Holmes was aware of the company's problems, and was even actively trying to manage the situation. Several times in those emails, Rosendorff tried to get Theranos labs to run FDA-approved tests instead of the ones Theranos developed. But maybe even more telling were the emails that Rosendorff was excluded from.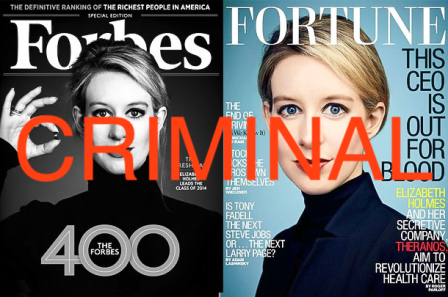 Cont'd.

LINK:
https://www.theverge.com/2021/9/24/22692600/elizabeth-holmes-theranos-bad-tests-complaints