Latin American science funding crisis fuels brain drain

Source: Times Higher Education




Researchers have warned of a growing crisis in science in Latin America as new analysis lays bare how low salaries, underfunding and excessive bureaucracy are fuelling a brain drain of scholars.

Academics have described waits of several months to get broken equipment repaired, having to choose between paying to publish in high-impact open access journals or buying more reagents for experiments, and struggling to contend with poorly defined research policies, as they call on South America's governments to wake up to the fact that their economic futures depend on technology and innovation.

Daniel Ciocca, a member of the National Research Council of Argentina, said that it was difficult to conduct research in the region.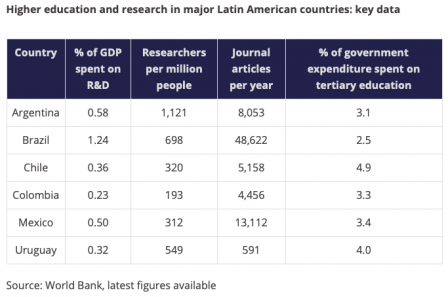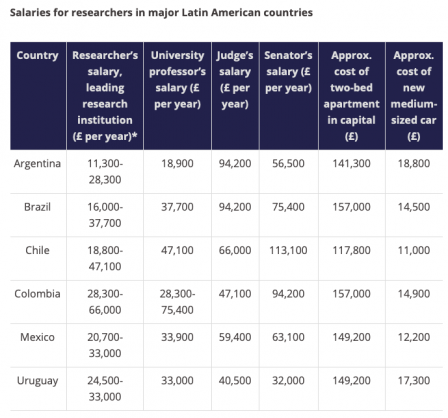 Cont'd.

LINK:
https://www.timeshighereducation.com/news/latin-american-science-funding-crisis-fuels-brain-drain#survey-answer