PETITION: Renewable and clean energy for Puerto Rico

Source: Change.Org



Charles Crespo Spangdahlem, AE

After the destruction of Puerto Rico and it's electrical grid by two powerful hurricanes Irma and Maria it would be ideal to reinvent how Puerto Rico produce its energy. These tragic events could present us a great opportunity like never before. Puerto Rico electrical grid and production plants are old and antiquated. This is the time to become energy independent of fossil fuels. Puerto Rico will rise, green like an emerald in the Caribbean Sea.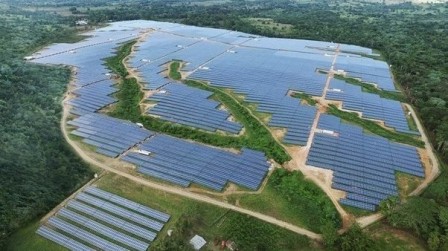 Cont'd.

LINK:
https://www.change.org/p/ricardo-rossello-nevares-renewable-and-clean-energy-solutions-for-puerto-rico?recruiter=77588977&utm_source=share_petition&utm_medium=copylink&utm_campaign=share_petition&utm_content=nafta_copylink_message_1%3Acontrol